EQUI Capital ICO Review: Innovative Token to Transform Venture Capital Market
Equi – capital is a new generation token designed exclusively for making a revolution in the venture capital investment market. It creates a link between the venture capital market and the crypto community. It is a perfect choice for making long-term investments. It acts as a mediatory service between the investors and the companies. It introduces today's modern technology into the industry of venture capitalism.
It assists in the transformation of ideas into reality, thereby helping various concerns in their growth and development. It helps the users in identifying the best concerns for making their efficient investments. In addition to the investment opportunities, it also provides guidance and knowledge to the users.
Doug Barrowman is the Founder as well as the leader of  EQUI– capital. Baroness is co-founder along with Doug.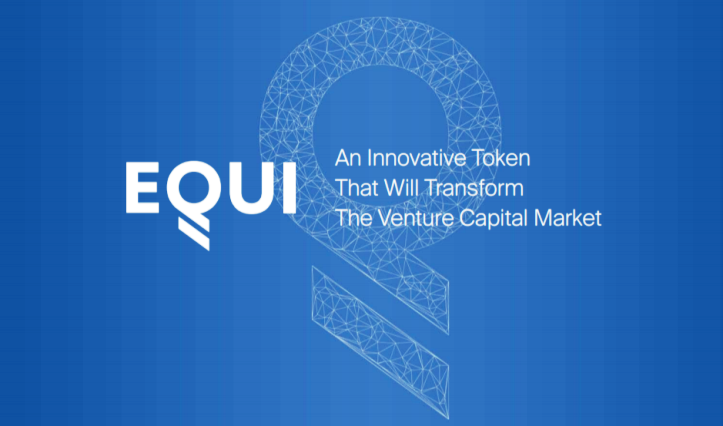 Participants of EQUI – Capital:
The participants of EQUI – capital are categorized as per the following:
Investors
Token holders and
Traders
The following are the details of returns acquired by the EQUI – capital users:
Percentage of returns acquired by the token holders and investors is 75%
Percentage of returns acquired by the traders is 25%
Unique features of EQUI Capital:
It is a vast network with a collective connectivity all across the globe.
It provides an efficient investment opportunity to the investors.
It provides a wide range of money making changes to its users.
It contains a team of innovative, highly experienced and successful entrepreneurs.
It gives a qualified operational support with greater resources.
Each and every stack holder of EQUI – capital acquires high capital returns upon their investments.
It paves a way for the establishment of several leading technology companies.
It has added several powerful digital currencies with blockchain technologies.
It allows even the normal investors into the fundraising event of venture capitalism.
It also provides various reward opportunities.
EQUI ICO and Token specifications:
The tokens of equi – capital are usually called as equi – tokens, which are nothing but ethereum tokens. These tokens are utilized for buying stakes of various companies.
Total amount of EQUI tokens supplied for the token sale is 250 million.
Percentage of EQUI tokens allotted for sale purposes is 65%
Percentage of EQUI tokens allotted for the team development is 15%
Percentage of EQUI tokens allotted for the founding team is 12%
Percentage of EQUI tokens allotted for reward and bounty purposes is 2%
Percentage of EQUI tokens allotted for the advisory team is 6%
Fund allocation:
Percentage of funds allocated for the developmental purposes is 50%
Percentage of funds allocated for the marketing purposes is 15%
Percentage of funds allocated for the legal purposes is 7%
Percentage of funds allocated for meeting the expenses is 8%
Percentage of funds allocated for the hardware is 5%
Percentage of funds allocated for giving salaries is 15%
Bonus details:
Percentage of bonus offered on the 1st week of pre – sale is 25%
Percentage of bonus offered on the 1st week of ICO is 15%
Percentage of bonus offered on the 2nd week of ICO is 5%
Percentage of bonus offered on the last week of ICO is 0%
Visit ICO Website || Download WhitePaper