Elysian ICO Review: Ecommerce Platform to Build Websites Powered by Blockchain
Elysian is an innovative online decentralized platform designed for e–commerce operations. It uses the technology of blockchain for its operation and it purely relies on smart contracts. It creates a revolution in the E–commerce space. It supports a wide range of small businesses with enhanced functionality. It is a blended form of crypto currency and the field of e–commerce. Its major aim is to become a multi–million dollar network with an ultimate success rate. Off course, a vast variety of companies are finding applications with Elysian.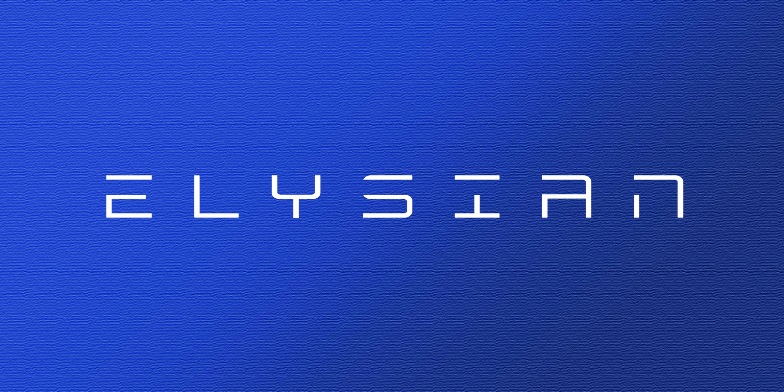 Elysian is built exclusively for the creation of various blockchain based e–commerce websites. It utilizes an unique algorithm known as 'Proof – of – Authority' algorithm, which is responsible for the creation of an essential factor called 'trust' in the industry of e – commerce. It is highly inter – operable in nature and paves a way for product customization and inter personal interaction. It ensures a better progression and growth of the e – commerce field by implementing the two major factors including virtual reality and artificial intelligence.
An AI based virtual assistant known as 'Elyn' is being developed by Elysian for both the administrators and customers. Elysian has a notable partnership with Lamden, thereby offering atomic swaps. It uses a distinct protocol called 'clove'.
Elysian never allows community member manipulation and multiple account creation. If a particular community using the Elysian platform is not completing the voting process successfully, then Elysian will have the complete rights to reject the appropriate project of the concerned community.
Unique features of Elysian:
It allows all kinds of users and has a simple and easy usage facility.
It assures ultimate security to its users.
It is a highly sustainable, scalable and trust – worthy platform that acts as a bridge between the consumers (users) and the e–com businesses.
It has a faster delivery rate and greater efficiency.
It facilitates transformation of standard e – com business model.
It guarantees a revolutionary and inevitable user experience.
It ensures storage of data or information in a safe and secure manner.
It safeguards the identity of each and every user and also protects them from fraudulence or theft related issues.
It focuses mainly on the aspects of customer engagement and user satisfaction.
It contains an experienced and dedicated team of crypto currency experts and e – commerce specialists.
It never charges anything from the users for making transactions.
It provides highly competitive services to its users.
It facilitates active user engagement.
It ensures platform development by introducing several third party agencies into the system.
It has a high credit score, since it accepts requests from large client bases and businesses.
It provides efficient integration of various businesses in the e – commerce industry.
It is responsible for the safe storage of user information and the encrypted form of credit card data.
It organizes various bounty campaigns and provides bonuses to its users.
It never allows any kind of hacking inside the system.
It facilitates safe, secure and efficient transactions.
It manages all kinds of flaws present in today's e – commerce field.
It gives a variety of incentives to the valuable users.
The users can make payments with any kind of crypto currencies, as per their convenience.
Elysian ICO and Token details:
The tokens of Elysian ICO are usually called as ELY tokens, where the value of 1 ELY token is $0.12. These tokens are nothing but ethereum ERC – 20 tokens. Total amount of ELY tokens supplied is 1 billion and total amount of ELY tokens allotted for sale is 230,000,000. Hard cap limit is $1,600,000. Elysian provides a private wallet to each individual user for the safe storage of ELY tokens.
Elysian has launched its token generating event for the purpose of fundraising. Below is the brief information:
Token: ELY
PreICO Price: 1 ELY = 0.06 USD
Price: 1 ELY = 0.12 USD
Platform:Ethereum
Accepting: Ethereum
Soft cap: 3,000,000 USD
Hard cap: 19,000,000 USD
Visit ICO Website    Elysiam @ Bitcointalk