Deep Aero ICO Review[DRONE Tokens]: Drone Economy Powered By AI & Blockchain
Deep Aero Drone is an autonomous AI (Artificial intelligence) powered drone platform that uses the technology of blockchains for its operation. It purely relies on smart contracts and it uses the technologies similar to that of the GPS (Global positioning system) and internet. The major functionality of this platform is that it performs total transformation of the urban transportation system into cargo delivery and aviation. The users can be able to utilize the services of deep aero drone at their fingertips.
This platform was launched with the increasing demands in the utilization of UAVs (Unmanned Aerial Vehicles) and Drones. It accepts only Ethereum (ETH) payments. It performs transportation of goods and products over the Deep Aero UTM. It allows testing by a third party security assessment firm in order to ensure the website security. All the enterprise operations performed by deep aero drone are simple and user – friendly in nature.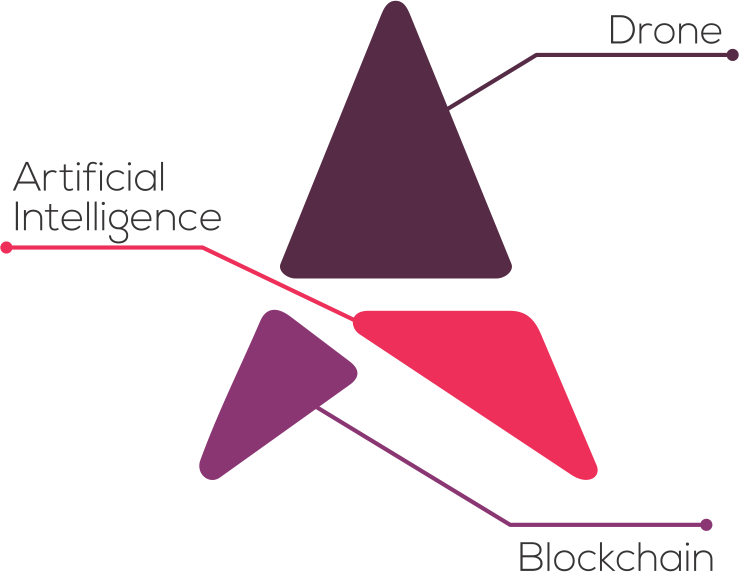 It has its headquarters in the United Arab Emirates. Gurmeet Singh is the founder as well as the chief executive officer (CEO) of this platform. Its partnership concerns include Blockchain times, India today and the Business world and so on. The one and only restriction with a deep aero drone is that it does not authorize and allows users from United States (USA).
The tokens of deep aero drone are usually referred to as DRONE tokens, where the value of 1 drone token is equal to 0.00005 Ethereums. The minimum limit for making investments in the deep aero drone ICO is 0.1 Ethereum. Hard cap limit of ICO is 135,000 Ethereum and that of the soft cap limit is 10,000 Ethereum. Total amount of DRONE tokens supplied for sale purposes is 5,000,000,000.
Unique features of Deep Aero DRONE:
It is a decentralized drone marketplace with VTOL facilities, where VTOL stands for 'Vertical Take Off and Landing'.
It is highly safe, secure and efficient in nature.
It basically offers services and products related to drones.
It manages the drone traffic in an efficient manner.
It enhances the operational performance by monitoring the airspace conditions like temperature and wind.
It offers DDOS protection with the help of its web application firewall and a distributed DNS.
It installs all sorts of security updates launched into the market on a periodical basis.
It also offers social media security with the help of its complex password settings and two – factor authentication.
It continuously monitors and provides great support to its users on a 24*7 basis.
It gives a variety of rewards and bonuses to the efficient investors and also have several bounty campaigns.
Deep Aero ICO and DRONE Tokens
Token: DRONE
Price: 1 DRONE = 0.00005 ETH
Platform: Ethereum
Accepting: ETH
Minimum investment: 0.1 ETH
Soft cap: 10,000 ETH
Hard cap: 135,000 ETH
ICO Stages and Bonus details:
Pre – sale bonus:
35% for order more than 100 ethereum
30% for order from 10 to 100 ethereum
25% for order below 10 ethereum.
Phase 1 bonus:
25% for order more than 100 ethereum
20% for order from 10 to 100 ethereum
15% for order below 10 ethereum
Phase 2 bonus:
15% for order more than 100 ethereum
10% for order from 10 to 100 ethereum
5% for order below 10 ethereum
Phase 3 bonus:
0% for order more than 100 ethereum
0% for order from 10 to 100 ethereum
0% for order below 10 ethereum.
Applications of Deep Aero Drone:
Deep aero drone finds numerous applications in the following sectors:
Filmmaking
Photography
Delivery of packages
Monitoring of traffic
Maintenance of power lines and
Inspection of safety and so on.