Darico – Harnessing the Power of Creation
As Darico enters its pre-ICO phase, Blockchain Architect, Ihor Pidruchny takes a look at a truly unique feature – the Darico Genesis account.
With the launch of Darico's pre-ICO, we've set out on an exciting journey that ultimately, is likely to see millions of people choose to buy Darico coins (DRC) as their gateway to safer cryptocurrency investment.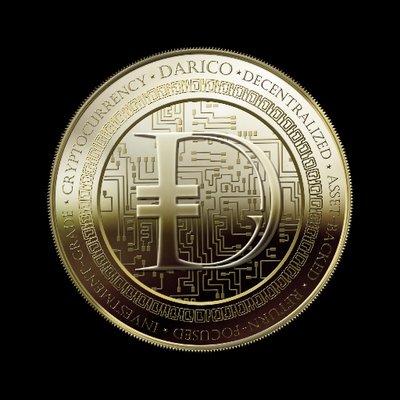 From simple ideas comes great success
As part of the team behind Darico, I believe the secret of its success will lie in its simple proposition: Darico lets you enjoy all the benefits of crypto investing whilst giving you the reassurance of knowing that your long-term investments are protected by gold, the safest of safe haven assets.
An easy to understand concept is often the first step towards success but when it comes to DRC there's more to it than first meets the eye.
Darico is backed by the real assets Bitcoin, Ether and gold (55%, 10% and 35% respectively) but on top of that, every person who buys during the pre-ICO and ICO phases, will also receive Darico Genesis Tokens (DRX).
A unique proposition
These non-tradeable elements enable the holder to claim newly mined Darico coins, which are issued at a regular rate of one every 15 seconds, as regulated by the smart contracts built into the DRC tokens.
This virtual auto-mining capability is unique in both design and execution and enables early investors to see continuous growth in their holdings over time. With 78 million DRC being issued during the ICO and 240 million to be issued over time, it will take 18 years before the final Darico coin is mined.
Ensuring a smooth ride
As well as providing an incentive to early investment, the auto-mining mechanism creates an important buffer against volatility. The steady and prolonged issuance of new coins works to prevent the extreme swings in valuation that we currently see with Bitcoin, making Darico a more predictable and therefore more attractive investment option.
While DRX accounts are not tradeable, they are still a valuable asset, particularly as the investor's right to mine new coins is transferable. The Genesis accounts themselves calculate the total amount of mined but unclaimed coins that the original owner is due before transfer takes place.
In an increasingly crowded crypto environment, it's those coins that combine simplicity of concept with excellence in execution that will achieve the most. In the Darico coin and the Genesis accounts, we believe we've found the perfect combination.
You can read and watch more about Darico at darico.io