What is Crypto.Tickets (Ticketing Platform)?
Crypto.tickets is an online ticketing platform or network that facilitates the sales of event tickets. It is an innovative platform, which was established as an evolution of event tickets. It uses the technology of blockchains to perform effective ticket sales. It was emerged mainly as a result of some advancements and adoption of electronic devices in the technology of blockchains. It has introduced high standards for the field of event ticket sales.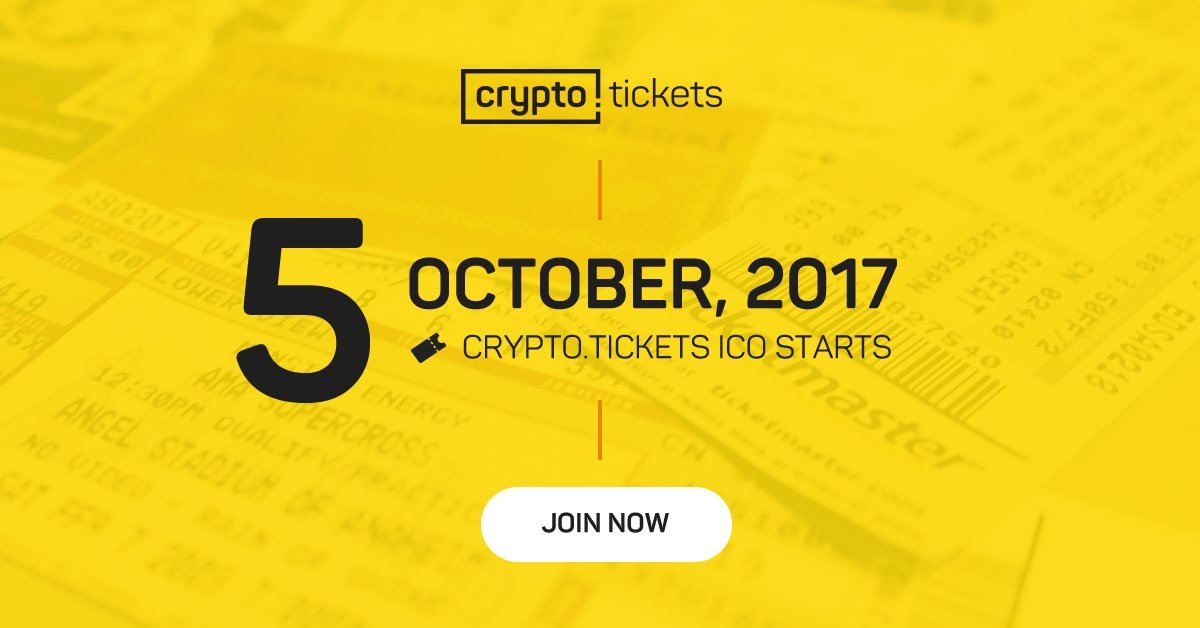 Event tickets are nothing but a kind of digital assets that are kept safe and secure in a decentralized blockchain. All the transactions are performed in these blockchains along with an aspect of validation. The users of this platform usually hold a digital ticket wallet unlike the other crypto currencies for holding, managing and redeeming the tickets safely.
Ticketing systems, official ticket distributors and organizers all are having the authority to control tickets in this exclusive platform. They are also given the empowerment to monitor and maintain the following factors:
Sale of tickets
Exchange of tickets
Re–sale of tickets
Commissions
Charges and Payments.
Egor Egerev is the Founder as well as the chief executive officer (CEO) of this platform. The application of crypto tickets can be downloaded either from the google play store or on the app store. The tokens of crypto tickets are usually referred to as TKT tokens, which are responsible for unlocking each and every transaction performed in the network. These tokens are featured utilities based on smart contracts.
Crypto tickets faced a massive success only after the establishment of its first internal customer or an open – source distribution platform called Tickets Cloud in 2014. Tickets cloud permits the ticket sellers to perform sales across the events, box offices and a variety of websites.
Token Specifications:
The maximum cap limit for crowdsale is 23 000 000 US Dollars.
Percentage of TKT tokens allotted for token sale is 68.9%
Percentage of TKT tokens allotted for private offers is 7.6%
Percentage of TKT tokens allotted for the growth and development of the platform is 3%
Percentage of TKT tokens allotted for the advisers is 3.5%
Percentage of TKT tokens allotted for bounty is 2%
Percentage of TKT tokens allotted for Tickets cloud is 15%.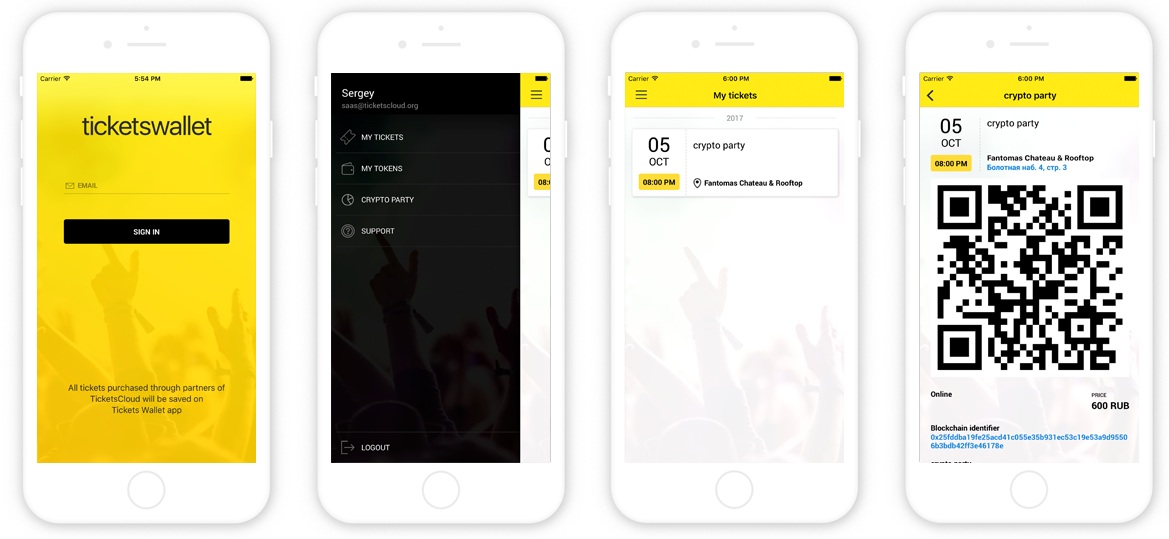 Unique features of Crypto.tickets:
It contains a simple as well as an easily usable interface.
It is highly safe, secure and transparent in nature.
It avoids the problem of over – pricing, which arises while purchasing tickets in the secondary markets.
It does not push the consumers out of the crypto markets unlike in secondary markets.
It avoids the aspect of consumer frustration by eliminating the fraudulence and duplication issues.
It holds a powerful ledger to ensure the validity of tickets.
It has a vast experience in the field of ticketing and it also holds a team containing experienced and expertised professionals.
It facilitates interaction between the key industry players and the consumers, thereby connecting each and every party with the ecosystem.
It provides customer support on a 24*7 basis.
Major functionalities of the system of Crypto.Tickets:
Smart contract creation for events
Crypto ticket delivery along with blockchain validation
Token delivery by various organizers or brands
Exchange or transfer of tickets
Dynamic pricing
KYC
Functionalities of Ticket wallets:
Crypto ticket storage
Transfer or exchange of tickets
Assurance of event entry
Transaction performance
Fiat currency conversion
Communication channel
Important Links: