Crowdholding ICO Alert : From the Cathedral to the Bazaar
In 1999, Eric Steven Raymond, one of the first Linux developers and a famous hacker published "The Cathedral and the Bazaar". He presented a revolutionary theory of software engineering, assuming a software project can be developed in a decentralised developing environment, or in Raymond's word, a "bazaar" model, where thousands of programmers all over the world work hand in hand.
The success of Linux had proven that the decentralised model can develop fine quality projects. "Given enough eyeballs, all bugs are shallow." This is the advantage of the "bazaar model" which has a bigger team for development as well as for products inspection. The traditional centralised model or the "cathedral" model contains way smaller teams that actually make them ineffective, especially on inspecting bugs.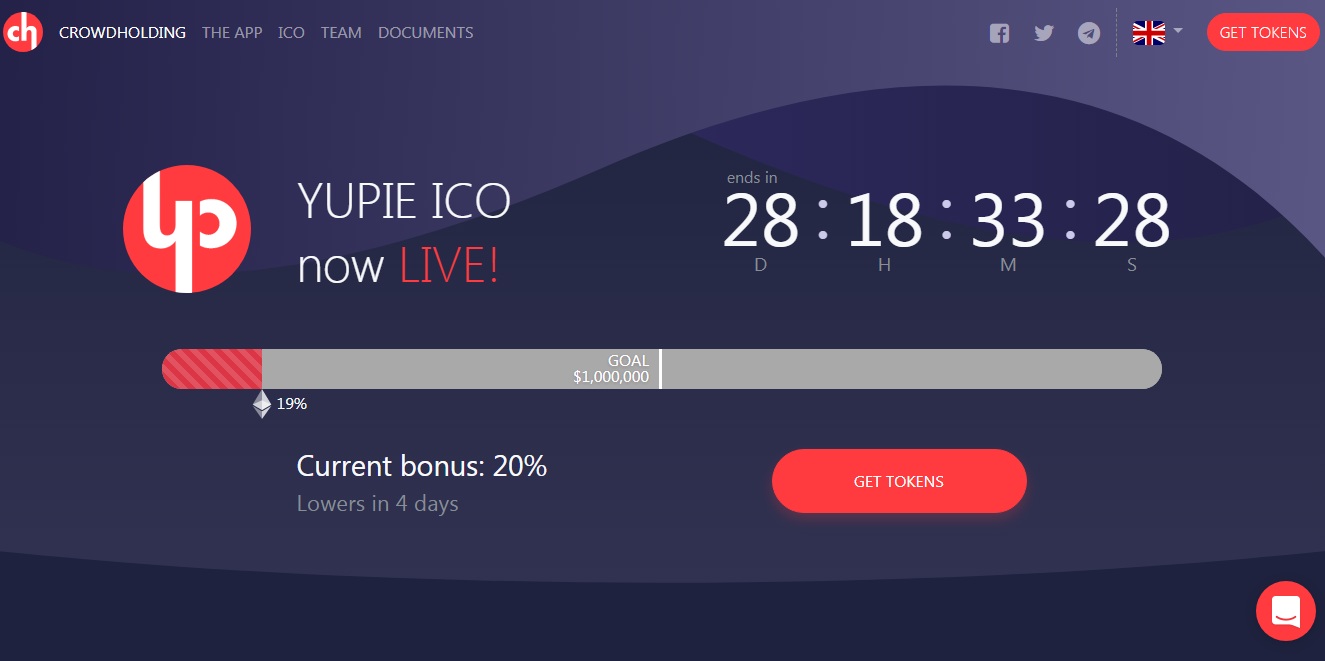 Linking companies to skilled workers creates 21st century jobs, available for everyone, all over the world. Their interests are further aligned by using the provided currency, the Yupie ( YUP ). Participants are thus compensated by a share of future revenue, i.e. for easy tasks, such as contributing to a thread or a discussion or as part of a direct recruitment through one of our listed companies. They further profit by getting upvoted based on the value of their input.
In 2009, Satoshi Nakamoto created a decentralised monetary system, called Bitcoin. It is one of the first cryptocurrency and one of the first application of blockchain technology. After 8 years, hundreds of cryptocurrencies were introduced. However most of them are developed and pushed under the economic bubble created by the ICO trend. They forgot or they did not understand the original intention of the Bitcoin creator, who continued the legacy of Raymond, the idea of a decentralised model of management.
We at Crowdholding, did not create any revolutionary technology like Nakamoto or Raymond. But we believe and understand the philosophy of Raymond. We have been developing a platform for business solutions without a team who provides solutions. We aim to connect businesses with the crowd and believe in the crowd and it´s larger numbers. They can provide better ideas than any centralised organisation which has a small amount of people.
We believe that if the current centralised business model would be changed, products will be sold more profitably. The customer needs to value the product to the full extent. That´s why customers should be part of development process. As a result, our platform allows businesses to post their problems, i.e. over a bounty in our cryptocurrency. For example, "How do you like the looks of our products?" or "How to make our website better?".
In respond, the crowd can provide solutions, and to the one who has most up voted answer will earn the bounty in YUPIE. In this model, product promotion, business solutions and products improvement can be decentralised to the crowd. The crowd can use the earned YUPIE to invest in start up companies which have no capital to start their venture. A decentralised business model has been created, and capital problem has been solved with blockchain technology.
Please visit our platform and give us feedback and suggestions. https://www.crowdholding.com