Counting House ICO: Forex and Crypto Currency Hedge Fund
Counting house fund is an online hedge funding platform that generates profit with the help of various mathematical techniques and coded algorithms. It is striving hard to incorporate its current techniques into the crypto currency field, by raising funds. Investments can be made on this platform via the paypal or ethereum (ETH) transfer.
It is not a direct trading platform. Instead it is a brokerage concern for trading on foreign exchanges. It merges the world of crypto exchange with the latest trading strategies. It manages the risk factors efficiently, thereby enhancing the profit rates of the investors. It never supports position or swing trading. It has a tremendous record of trading success since its launch. All the crypto currency algorithms used by counting house are frequently updated.
The tokens (CHT) of counting house fund are usually accepted globally and are based on ethereum ERC – 20 standards. The hard cap limit is 50,000 CHT. It does not have a soft cap limit unlike the other ICOs. 73% of the tokens are allotted to the new investors, 26% of which are allotted to the early investors and 1% for the counting house team. The increase in token value is possible with respect to the increase in fund's profit. The value of tokens usually fluctuates according to the market demands and speculation factors.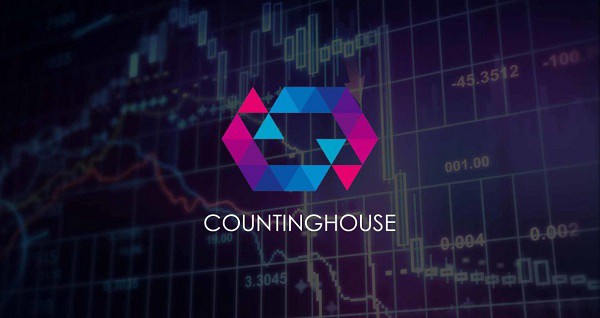 Reasons to go for Counting House:
The investors of counting house will be given direct investment opportunities, thereby acquiring potential returns upon their investments.
It assures safety and security to the investments made by the users.
The traders can be easily adapted to the methodologies associated with counting house fund.
It offers comparatively higher earning chances with the help of several innovative technologies.
It allows its users to perform multiple trades at a time.
The investors are authorized to check their investment status on a periodical basis.
Unique features of Counting House Fund:
It is a legitimate crypto currency funding platform with a wide variety of algorithmic trading models.
It is highly volatile in comparison with the other fiat currency exchanges.
It has an algorithmic and manual trading experience for over a decade.
It holds an attractive model with high – liquidity and also has a diversified portfolio.
It is a highly flexible platform that ensures greater liquidity to the investors' holdings.
It has gained popularity in the foreign exchange market.
It contains a team of highly qualified and skilled professionals.
It uses automated algorithms for trading purposes.
It maintains the privacy of the investors' sensitive information.
It gives a bonus of around 30% to its users.
It provides long – term trading facilities to its users.
Bonus details:
Percentage of bonus offered for the early investors is 15%
Percentage of bonus offered on the pre – sale stage is 30%.
Merits of Counting house fund:
High yielding facility
Long – term viability of crypto currency trading
Risk mitigation