CargoCoin ICO – Trade, Transport and Logistics with Blockchain
CargoCoin as the name indicates, is designed to function as a crypto currency platform to assist in decentralizing global transport and trade. It is a smart contract whose platform target is to optimize and facilitate interaction, exchange of documents and provide payment options at low cost among freight forwarders, traders, booking agents, shipping lines and more who are involved in various aspects of international trade as well as in the transport of commodities.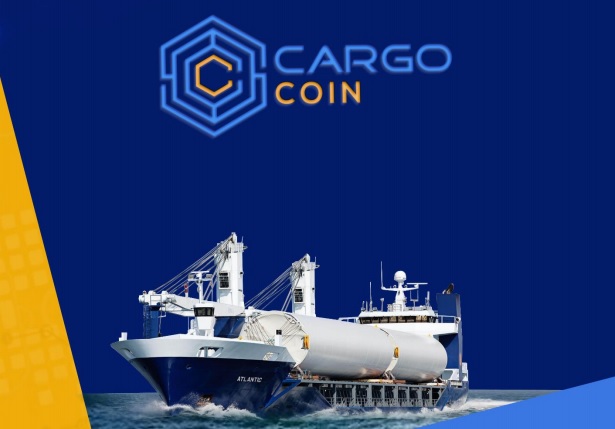 It is based on the beliefs of security, tractability, transparency and accountability. So it's time to explore those:
Reducing Fraud: They minimize and in many cases completely eliminate the risk of fraudulent activities by not fulfilling any payment conditions until the opposite party's pre determined conditions are absolutely and fully met.
Reducing Costs: When compared with the high percentages charged by banks, agents, ports, customs, agents etc CargoCoin minimizes cost and charges made throughout the process.
Minimizing Delays: They provide the function of instant exchange, review and the resultant approval of documents as well as payments between the parties involved in the Smart Contract.Thus, avoiding and reducing delays.
Improving Trust Relations: CargoCoin actually depends upon the public infrastructure of the Ethereum Blockchain which is backed by thousand of people in a decentralized infrastructure of peer to peer system. This decentralization reduces hassel and increases trust.
Securing Information: CargoCoin relies on the blockchain's tried and tested bashing algorithm technology which secures all information without any possibility of information leakage. So all information, personal or otherwise is absolutely safe for keeping.
Safe Archiving: It ully and functionally relies on the historic storage of each and every transaction ever conducted and concluded. Thus, in this way it avoids risks of loss or destruction of paper documents.
So, it is the link between physical trade and transport, but with online cutting edge crypto technologies which provides the opportunities to the platform users in an well balanced eco system for the implementation of large scale projects and thus allows for further expansion as well.
Some information regarding the token:
ICO price of CargoCoin is 1 USD.
There are 65,000,000 tokens for sale.
They are accepting BTC, LTC, Fiat, ETH
There is a Soft cap of 5,000,000 USD and a Hard cap of 55,000,000 USD.
Minimum investment of 100 USD is required.
Thus, the full scope of the project extends to all forms of transport areas- from the shipping industry, inland transportation, air cargo and all other forms of transportation which also includes pipeline transport, intercity and outer city transport as well as space cargo. This platform provides the opportunity to truly revolutionize the way transactions are conducted in transport areas.