BlockShipping ICO Review: A Globally Shared Container Platform
Digital currencies are buzzing around the world, whether you are on the media or internet. In today's time, it is one of the craziest and exciting things to happen that comes along with wide range of features and options. The best thing about digital currency is that it can be used like traditional currencies and you trade it online on reliable portals. Seeing the demand Bitcoin is coming up where you can buy or sell digital currencies at ease.
Many around the world are aware of Commodities, Stocks, Forex and now this all-new concept named Digital currency is creating a huge impact on human lives.
Blockchain technology is a new revolution which will change the world in days to come. It's simple and transparent in nature. This technology offers data to the general public through World Wide Web, all blocks of information as stored within the platforms which is visible on the network.
BlockShipping, a globally shared container platform aims to solve some major problems. These problems include overcapacity certain security threats low rates and last but not the least increasing environmental regulations. Block Shipping aims to identify the problem and sort it for which several new processes and several efficient systems need to be incorporated.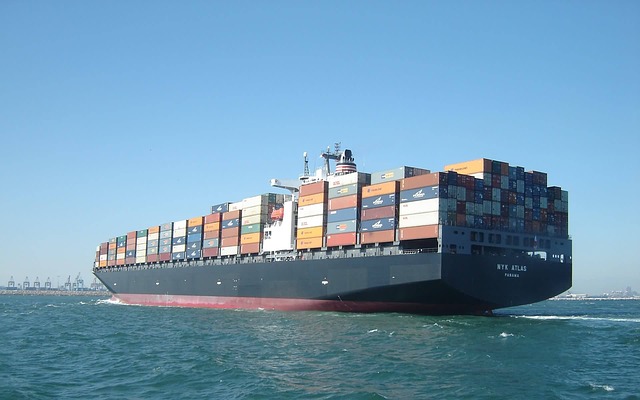 What is BlockShipping?
BlockShipping a globally designed platform aims at connecting in the chain of container shipping industry. The main motive behind is perhaps to keep a record of all the container of real time. It would reduce expenditure. It will be eco-friendly making the freight and shipping more efficient it will reduce unnecessary trips and balance the loads. Block shipping aims at transforming the global container shipping industry with the help of blockchain technology.
This entire concept of block shipping is lead by experts in the shipping industry. With almost 38 years of expertise in this field of shipping. This company is located in Denmark.
How does BlockShipping Works?
The main aims are perhaps to keep a track of all containers. The entire model is designed to connect all the participants which include shipping industry, terminals ports, transport companies and the list continues. All over the world, there are 27million metal freight containers.
Block shipping seek to reduce cost by $5.7billion USD per annum. The company will be a lot more developed as the funding will come from Private investors. This is a lot more eco-friendly and will reduce carbon dioxide emission by 4.6million tons. The trips would become far more efficient and loads will become optimized and unnecessary trips will reduce.
Today there are more than 27 million freight contractors across the globe. Blockshipping will develop the first blockchain registry that will helps the industry track shippping containers at all times. Also, with this platform industry participants will be ability to manage each transaction related to the container handling.
Platform designing and prototyping based on Blockshipping's blockchain and smart contracts is supposed to occur in Q1 2018.  They will implement the iPaaS and complete platform in Q2 2018. and the final platform will be launch before Q3 2018. As shipping will become more convenient, BlockShipping objective to reduce global CO2 emissions by minimum 4.6 million tons.
BlockShipping ICO and CPT & CCC Tokens
The BlockShipping ICO will start on April 15, 2018.  70% tokens of the total supply are going for public sale, 10% for the pre-sale, 10% will be allotted to advisors, media, and partners, 10% will be reserved for the founders, and 5% to ICO bonus.
Total supply of CCC tokes: 50 million
Tokens are being sold during the ICO: 42.5 million
price of token: $0.62 USD
As mentioned, there are two different types of tokens (coins) on the Blockshipping platform, those are:
CPT or Internal Utility Token: Container Platform Token
CCC or  Container Crypto Coin, External Revenue Sharing Token
CPT tokens will be used for the settlement of transactions between users of this shipping platform. A percentage of generated revenue from every transactions will go to a revenue share pool and then passed onto CCC token owners. These tokens are based on the Ethereum blockchain. Value of CPT token will be $1 initially.