BlocksCart ICO Review: Future of Online Shopping Powered by Blockchain
BlocksCart is a decentralized platform for online shopping that operates over the blockchain of Ethereum (ETH). It allows the users to shop products or services without any kind of charges. In other words, we can say that it is the first online marketplace in the world that does not impose shopping fees to the users. It is one of the best e-commerce (Ecom) platforms in the world that facilitates the exchange (buying or selling) of products and goods.
It acts as a medium for both the users and vendors, thereby allowing them to exchange or transfer (buying or selling) products and services. It is similar to that of the shopping websites like eBay and Amazon, but the only difference is that it accepts cryptocurrency payments.
It was created exclusively for those who love online shopping at free of cost. It uses the technology of blockchains for its operation and it relies on smart contracts. It offers investment opportunities to its users with the help of its ICO (Initial coin offering) launch.
Tim Rainer is the Founder as well as the Chief executive officer (CEO) of this platform. Its supplying partners include Groupon, and Overstock and Lightinthebox.com. Some of the notable Blockscart locations include USA, Australia, Canada, and Asia and Europe and so on.
The tokens of Blockscart are usually referred to as BLOC coins, which are nothing but Ethereum ERC – 20 tokens. The increasing demand for BLOC coins in the Blockscart market is leading to an increased price rate in exchange. Bloc tokens are the worldwide accepted tokens and also have endless uses and applications. The total amount of BLOC tokens supplied is 39 million (39,000,000). Hard cap limit is 20,000,000 million and soft cap limit is 10,000,000 million.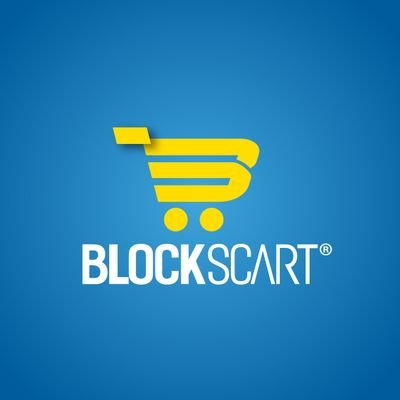 Steps: Product Shopping with Blockscart:
First of all, the user who wants to shop products should visit the platform of Blockscart, either via the browser search or else via the mobile app of Blockscart. Some other options for accessing Blockscart include smart TV and smartwatches. Before accessing this platform, the users should undergo a registration process by downloading the application on their preferred device.
On completion of registration, the users need to find out their desired products by searching over the Blockscart platform. Once they have found out the appropriate products, they can add the specific products to cart.
After the addition of products to cart, the users need to make payment for the products selected by them. All the payments should be in the form of BLOC tokens.
Finally, the vendor will send a payment confirmation, once he received the payment in his wallet. Then he will send the product via post.
Reason for Free Service Offered by Blockscart:
Most of the online shopping platforms in the market are imposing some sort of charges for making payment transactions and for trading purposes. But Blockscart is a distinct platform that does not impose any such kind of charges to its users. The reason is that it acquires some additional revenue from the advertisements and from the platform monetization. Such advertisements include several company ads or brand ads.
Blockscart is making huge profit rates every year with the help of its target audiences and the expected high-quality traffic across the platform.
Unique features of Blockscart:
It is a simple but efficient marketplace for doing online shopping.
It is a P2P platform that offers valuable services at free of cost.
It permits all kinds of vendors and business people to sell their products or services inside the platform.
It is a risk – free platform that provides high-quality protection to its consumers.
It permits all kinds of users to access the platform in order to buy products, as per their wish.
It uses a variety of innovative cum efficient technologies for its operation.
It allows all types of payment transactions in a safe and secure manner.
It facilitates buying and selling of products at competitive prices.
It does not encourage any kind of intermediary/middleman or commission-based services.
It is compatible with both IOS and Android devices.
It offers free marketing and promotional kind of services to those companies that accept payments in the form of BLOC tokens.
It does not comprise on the product quality since it focuses mainly on the quality of products.
It provides a special free payment gateway called BLOCPAY, which was created and offered by the developing team of Blockscart. Anybody can be able to revolutionize the world of cryptocurrencies and blockchain technologies with the help of blockpay.
It contains a highly experienced and qualified support team.
It holds a unique rating and feedback section like the other e-commerce platforms. This helps the buyers in tracking the specifications of the product, which they want to buy.
All active users of Blockscart will be getting alert notifications for the new trending products of the platform.
Blockscart ICO and BLOC Token
Price after Pre ICO: 1 BLOC = 0.000095 ETH
Accepting: ETH, BTC, XRP, Various
Minimum investment: 0.01ETH