Bitcoin Is The Future of Online Gambling?
The meteoric rise in Bitcoin value broke more records this week, as an individual unit of the world's first cryptocurrency went past the $17,000 mark for the first time. The one-time experiment has gone from strength to strength, especially over the past year as more investors are willing to take a punt on the completely digital, unregulated currency.
The brainchild of Satoshi Nakamoto was originally designed as a concept, but interest in the idea of a currency that was free from central regulation by a government and open to anyone with internet access was too good a concept to keep chained up. Fast forward to 2017 and we're seeing a cryptocurrency market worth double the value of Wall Street Giants Goldman Sachs, clocking in at almost $2.5 billion. Bitcoin has come a long way since 100,000 of them were used to pay for a pizza way back in 2010. (That amount Bitcoin is worth a staggering $100 million today.)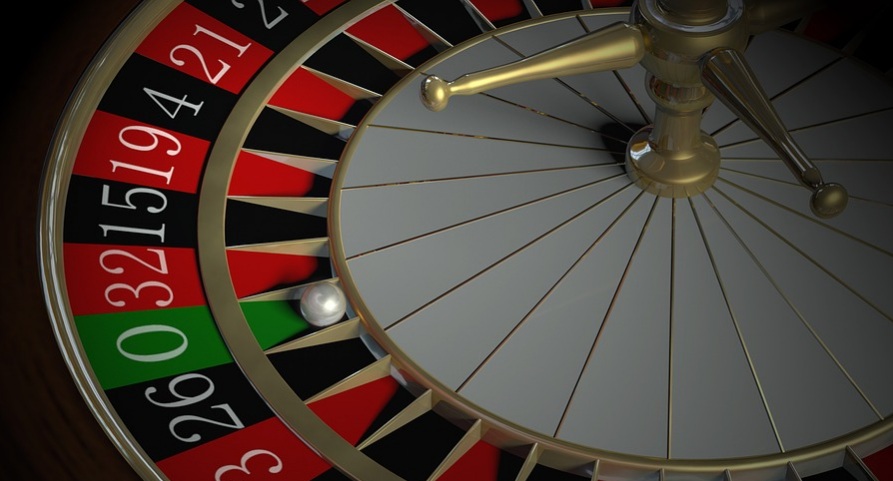 Fast forward seven years and some of the biggest investors (including the Winkelvoss twins of Facebook fame) in the world are looking to make millions out of Bitcoin as well as the Average Joes who want to make a quick buck. Butgetting new cryptocurrency ventures off the ground requires capital. And generating interest in these ventures has become a whole industry in itself. Paris Hilton, Floyd Mayweather and Jamie Foxx have all been involved with ICOs (Initial Coin Offerings) which act as a fundraiser by offering a percentage of the coins that will be generated. It's no surprise that a seasoned gambler like Floyd Mayweather is getting involved with an investment that is in itself a huge gamble, and that he's of course taking home a huge paycheck from each endorsement.But, these endorsements could well be against the law, with touting rules making a famous face attached to the raising of funds a no-no.
Cryptocurrency meets casino
Bitcoin could well be the future of poker bets, as it's much more secure way of collecting your winnings than carrying away physical bags of cash after a big win – or forking out for cash handling commissions or baking charges. Leading online provider 888 Poker think that one day Bitcoin could be the answer to quick, easy money transfers in betting, but also point out that the currency could drop dramatically in price at any time; it is after all an 'anarchic' currency.
At one point, Bitcoin-supported online betting site SatoshiDice was responsible for half of the transactions on the entire Bitcoin network, but apart from that, the poker world has been slow to adopt the digital currency.
For users, one of the main advantages is anonymity. Gamblers will never have to submit any personal details when processing a transaction – eliminating the potential risk of personal data theft by website hackers. Then there are the transaction fees, which amount to little or nothing because there's no need for an intermediary (such as a bank) to be involved. Perhaps most importantly, Bitcoin is in some ways more stable than traditional currencies. Only a finite number of units will ever be produced, meaning that Bitcoin will steadily increase in value and not be prone to the same market crashes.
However, there are a number of disadvantages to poker players, too. Bitcoin is not currently widely accepted as a payment option on online poker sites – restricting its popularity among players. Plus, there's always the possibility of another form of online cryptocurrency being released to compete with Bitcoin, which could divide the market and potentially plummet Bitcoin's value. And whenever Bitcoin is hosted on a centralised network such as a poker or casino website, there's the danger that hackers will be able to hack into that network's own security system – putting players' funds at risk.
Scaling up Bitcoin
Outside of the online poker world, Bitcoin is about to take another turn – with a sizeable chunk of the community that administers the truly anarchic currency ready to set up more scalable versions of Bitcoin that won't strain as much as the current 'Bitcoin 1.0'. Although the idea of a completely digital currency is very attractive and has lots of practical uses, the truth is that there are a lot of problems that are causing investors and 'miners', the people who generate more Bitcoins, plenty of headaches.
Bitcoin has lots of advantages and disadvantages, and the level of security for a completely independent currency might be higher than you think. While Bitcoin may not benefit from the security of a centralized government or banking system that provides protection of money storage and transaction handling, there's an added layer of built in safety for Bitcoin users, traders and miners: the Blockchain.
The Blockchain is a fundamental piece of technology acts like the ledger you'd find in an old fashioned bank, with all withdrawals and transactions stored in one place, except the Blockchain ledger is stored on millions of devices all over the world. This digital ledger has to agree on all devices, so it's nigh on impossible to hack one location and change information in your favour– because the information needs to be correct in all places at once. Naturally, transferring this amount of data to all sorts of devices around the world takes time, and transactions take considerably longer than they would using a credit or debit card, but of course it's totally possible to hack and alter the information stored in a bank's file. Many companies are starting to favourBlockchain technology because of this level of protection against hacking and altering, with banks, online retailers and virtual gambling companies all working on deploying Blockchain in their businesses.
Big benefits for retailers 
The other great feature of Bitcoin is the ability to pay for items or trade Bitcoins anonymously all over the world, without having to pay any fees or currency exchange rates. This has been especially interesting to retailers, who can cut out credit and debit card charges, and also carry out transactions faster. Online gambling companies, which provide their services and manage transactions exclusively over the internet, are now one of the most accepting industries out there when it comes to Bitcoin transactions. As well providing a secure way for their users to pay, transactions are instantaneous and much easier to handle than card payments. The other benefit is that Bitcoins that are used to pay for gambling funds will continue to increase in value as they are held, creating 'interest' that wouldn't be possible using conventional cash.
Then there's the way that Bitcoins are created. Instead of being printed or minted like traditional cash, Bitcoins are 'rewarded'. The Blockchain is gigantic, and it takes a huge amount of processing power to keep it in check and share it with multiple users and devices in real time. This processing is done by specialized, powerful computers, which can be bought by users and used to 'mine' coins. This method was fine when the user-base of Bitcoin was in the hundreds of people, but now with millions of people interested in getting their hands on digital money that is worth over $17,000, mining has become big business. This has led to entire farms of bitcoin-mining computers, with businesses using real-world investment to grab as many Bitcoins as possible. This goes totally against the 'homebrew' ethos behind Bitcoin, and is another reason why many users are keen to get back to a more 'personal' version of Bitcoin.
The scaleability of Bitcoin is another double-edged sword. The high values currently seen are good news for investors, who are using Bitcoin a bit like a commodity with large value trades, but again this goes against the original Bitcoin design. Instead of a game for the ultra-rich or Wall Street traders, Bitcoin was supposed to be an open-source invention that could be used by anyone. And at $17,000 a pop, it's impossible to do everyday things like online shopping or gambling online without dealing in fractions. This is another reason why the imminent split is seen by many as a way of regaining control over cryptocurrencies, using a mix of multiple Blockchains to avoid Bitcoins from the massive inflation currently being seen.
We'll still have to wait and see what the upcoming 'hard forks'spell for current Bitcoin users, future investors, and all kinds of commercial entities including online poker websites, but for the time being, many are seeing the value of making some quick cash on a currency which is currently the fastest-growing in the world. It certainly beats the massive gamble that is traditional currency trading – with Brexit, nuclear tensions and Donald Trump's presidencymaking a mockery of investor predictions.
Summary
Bitcoin is a digital currency, created and held online
In late 2017 the value of Bitcoin surpassed $17,000 for the first time
The currency is used in the online poker world, where one of its biggest advantages is anonymity –gamblers don't have to submit personal details when making transactions
However, it's not currently a widely accepted payment option
Underpinning Bitcoin's security is Blockchain – a global network of computers that manages a database of transactions. This appeals to retailers and businesses worldwide
More people are investing in Bitcoin as it continues to surge in value, compared with the unpredictable nature of other conventional currencies