Bankex ICO Review : How to Buy BKX Tokens?
A large number of financial concerns are showing their interests in tokenizing aspects nowadays with respect to the tremendous growth of the cryptocurrency market. Bankex is one such financial marketplace dealing with cryptocurrencies This platform handles the cryptocurrencies including Bitcoins (BTC), Ethereum (ETH), Litecoins (LTC), and SALT and so on. It facilitates the exchange or transfer of goods or services or products among the financial concerns, banks, and buyers. It focuses mainly on the sale of tokens and crypto assets.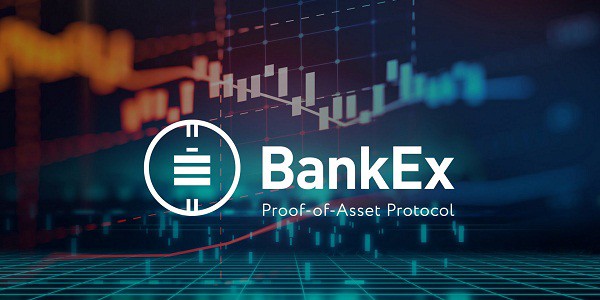 It utilizes a protocol called POA, which is nothing but Proof – Of – Asset protocol. It is a combination of several blockchain technologies as well as Banking – as – a – service or BaaS. The major motto of this platform is to create decentralized capital markets with the help of various innovative contracts and assets. Its partnership concerns include DataArt, Amazix, and Symphony and so on. It deals with the types of currencies like crypto and fiat currencies.
Bankex works according to the following operational stages:
Digitization of assets
Tokenization of assets
Trading of assets and
Dealing with assets
The tokens of Bankex are usually referred to as BKX tokens, which are stored safely in the Meta Mask or MyEther Wallet.
Bankex – One of the top most projects:
With respect to the advanced technologies used by Bankex, it has been considered as one of the topmost ICOs in the World. Both institutional, as well as private investors, have shown their extreme interests in making investments in this platform.
The following are some of the topmost financial concerns that are supporting Bankex:
Microsoft Azure
Consensys
Symphony software foundation
Besides these concerns, nine different banks across the world are also supporting this platform. Of course, these banks have invested a capital of around $431 billion.
Deployment of trading platform by solving Ethereum overload:
Bankex solves the overload of Ethereum network by introducing an innovative project known as 'Plasma anti cataclysm'. It facilitates transactions between the Bankex network and the Ethereum network without any charges. It also permits the users to make a one – time deposit. The major function is to exchange or transfer funds from one network to the other.
Another innovative project of Bankex is CRYPTEX, which is advanced technology provider with a distinct set of cryptocurrency trading technologies.
The final project of Bankex is BKX utility, which is nothing but the BKS tokens.
Token specifications:
Total amount of tokens available for token sale is 80,000,000 BKX.
Soft cap limit of BKX tokens is 20,000,000.
Hard cap limit of BKX tokens is 220,000,000.
Percentage of tokens allotted for public sale is 20%
Percentage of tokens allotted for the foundation is 10%
Percentage of tokens allotted for the advisors is 10%
Percentage of tokens allotted for the team is 12.5%
Percentage of tokens allotted to the investors is 35%
Percentage of tokens allotted for the option pool is 12.5%.
Fund allocation:
Percentage of funds allocated for the BANKEX reserve is 10%
Percentage of funds allocated for the license and legal purposes is 12%
Percentage of funds allocated for the foundation is 8%
Percentage of funds allocated for the non – organic growth is 15%
Percentage of funds allocated for the marketing and promotional purposes is 10%
Percentage of funds allocated for the developmental purposes is 45%.
Unique features of Bankex:
It is a risk – free platform with an enhanced approval rate.
It provides an escrow protection mechanism for securing the crypto assets.
It allows anyone to get participated in its token sale without any restrictions.
It provides high liquidity for the assets of investors.
It helps the investors in getting huge returns on their investments, thereby making them financially independent.
It gives a bonus of around 538 ETH/BKX to the users.
The foundation of bankex contains highly experienced professional team.
Visit Bankex ICO Page || Download WhitePaper || Join Telegram Group